Temps de lecture :
5
minutes
According to Internet Live Stat, from 1991 to August 2021, we counted 1.88 billion websites. And, on average 173 websites are created every minute.
It is more normal because the website is today an essential element of positioning for any activity. No matter your field of activity.
In this 21st century where consumers are increasingly demanding, it has become a real challenge for developers to answer the question: which web host to choose? Because hosting providers and offers are everywhere on the internet.
After reading this article, you will know:
How to define a web host.
The categories of web hosts and websites.
The main criteria to choose a web host.
My list of the five (05) best web hosting companies and discount codes.
What is a web host?
If you are reading this post, I guess you know what a web host is. However, if this is not the case, remember that a web host is a service provider who rents to an administrator, a webspace on a server connected to the Internet to publish a website.
The server is available 24 hours a day and allows users to access the content published by the administrator.
There are several types of hosting, including:
Shared hosting. This is when the same web server is rented to several administrators. Thus, hundreds of sites are installed on a single server.
Dedicated hosting: Dedicated hosting allows you to rent a complete server to a single host. The site administrator can configure the server as he wishes. This type of hosting is more efficient and more secure.
The cloud: It consists in installing a website on a group of servers linked to each other.
The VPS (virtual private server) hosting is a section created on a physical server. VPS hosting ensures good performance.
Now we are going to answer the question that made you read this article: how to choose a web host?
To find the right web host for you, you need to have a clear idea of your needs.
First step: Identify your needs
This step consists in making a statement of your needs in order to find the right web host. You need to identify the category of your site according to your objectives.
To do this, simply look at the list below:
Blogs, which publish articles in a chronological way with the possibility for readers to interact (shares, comments…),
Showcase sites, which present an organization and leave a window for contact.
Institutional sites, describing the activities and values of an organization, and providing certain resources (statistics, key figures, documentation).
E-commerce sites (online stores), which allow you to buy products online.
Community sites (forums, social networks, etc.), which bring together Internet users around a common interest.
Collaborative sites, which allow Internet users to share their knowledge or work on documents simultaneously.
Intranet sites, which allow the sharing of information between members of the same organization.
Then, you need to estimate or make the state of the resources necessary for the proper functioning of your website.
For example:
You will need a lot of space if you plan to host photos, videos, music on the site.
If you expect a high monthly traffic, you must have a good bandwidth.
If your site will be permanently solicited by many Internet users, you must devote enough resources at the processor level ….
After this step, and depending on the budget available, you now know the type of hosting that best suits your needs.
Step 2: Choose the right web host for your needs
This step can be tedious, especially with the plethora of web hosting providers.
To make it easier for you, the trick is to compare different web hosts based on the following criteria and make the optimal choice.
The integrations
For a beginner, a web host should include in its offer the possibility to install a CMS (Content Management System) in one click.
Therefore, it should be chosen according to the content of the site. For example:
WordPress is more suitable for a blog;
PrestaShop for an online store…
In this logic, it is necessary to consider the capacity and the number of databases that it is possible to create.
In general, the host proposes at least one database, but this varies according to the hosting offer; one more reason for you to know what you want.
The security
Security here refers to the services provided by the web host to ensure the protection of your data. For example, backup and restore data on the server, security updates, SSL certificate…
The price
The price of a web hosting package is linked to the characteristics of the server and the resources made available. There are free and paid hosting companies (limited resources for free offers and more features available for paid hosting packages).
For shared web hosting, the lower prices vary between 3.99 and +10 us/month and are better suited to sites with low traffic (blogs, showcase sites…
The technical support
This support is important to ensure the proper functioning of your website. It is therefore necessary to do your research and make sure that the host has a qualified technical service, available and responsive to assist you if necessary (backup, bug/crash server …).
Now that you have all the elements to make the best choice, I hereafter list the five (05) best hosting companies as well as my last discount codes.
You only have two (02) things to do:
Click now on a host.
Pay and get 10 to 15% discount on your purchase.
LWS is my blog host since 2017, and everything is going well so far. Moreover, when I subscribed, I only bought the domain name, as the hosting is free.
It offers several benefits including integration of website builder software, database creation, SSL certificate installation, professional addresses…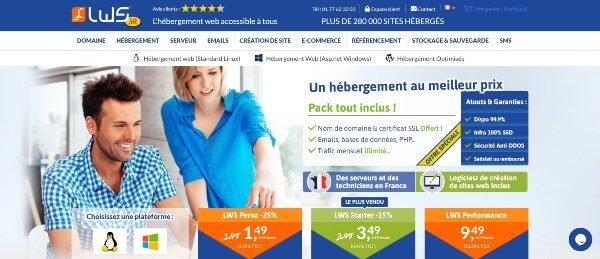 Discount Code (15% off): CW57
Planet Hoster is one of the best web hosting companies that offer very affordable deals. It differentiates itself through several incredible advantages (free domain name for life, free SSL certificates, unlimited disk space, bandwidth and traffic, free inbound migration…).

Discount Code (10% off): PHA-DK021
Founded in 1994, Infomaniak is among the best web hosting companies in the world according to Hubspot. It stands out for the speed of loading of hosted pages and very responsive customer support.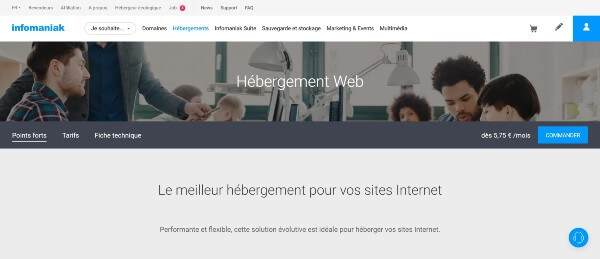 Hostinger is a world-class web hosting company known for its quality technical support, wide range of offers, and easy navigation.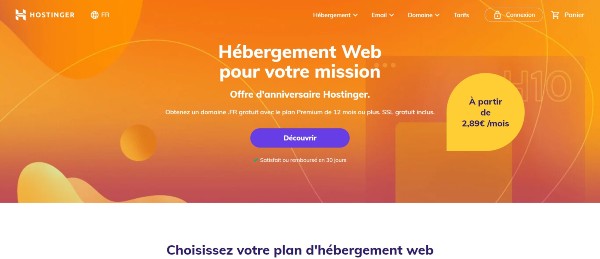 A2 Hosting
A2 Hosting offers an excellent quality/price ratio for the same offers (dedicated, shared, and VPS).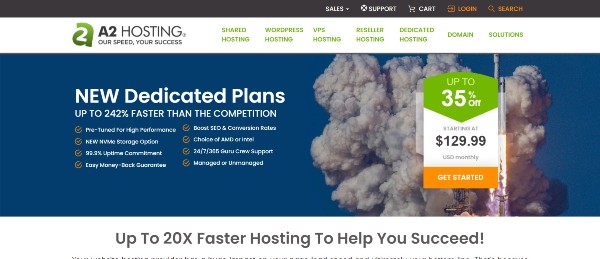 My mission is over.
Your mission is to share this article now!
Go ahead without moderation.